Fasting is one of the many forms of spiritual discipline that you can use in order to help strengthen your relationship with God.
So, if you're looking for some of the most popular and prominent verses from the Bible about fasting, then these verses should be what you're looking for, allowing you to humble yourself before God, and deepening your connection with Him by means of prayer.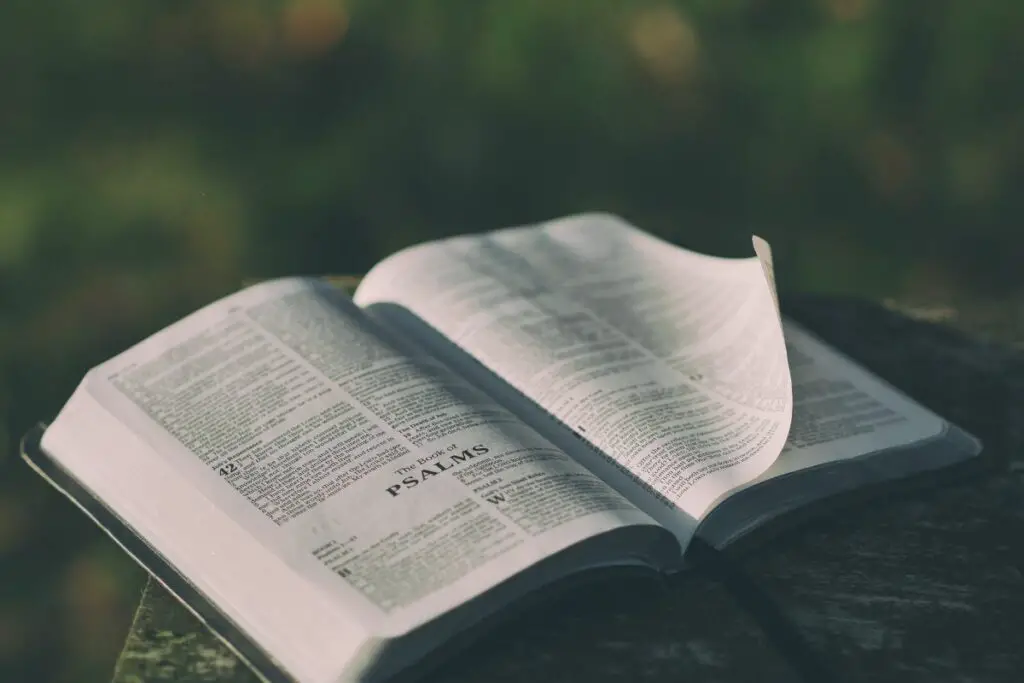 What Is Fasting, And Why Do It?
Many people might not realize the importance of fasting, but those who do will know that it is one of the most powerful and important disciplines that can be utilized in order to strengthen and deepen your connection with God. 
Fasting is a form of self-denial, and by avoiding the consumption of any food for a certain amount of time, it can help you to realize exactly how much we require sustenance on a daily basis. 
This sustenance doesn't just come in the form of food, however, and by placing your focus on God during your fast, you'll also help to understand better what God does to help sustain our faith too. 
Fasting is the best way to help demonstrate the dependence we have on God, as well as being a way to display our humility in front of Him. 
Much like when Jesus spent 40 days in the desert, resisting temptation by quoting the word of God, fasting also requires us to resist temptation too, which can also be aided by quoting the word of God. 
Bible Verses About Fasting
To begin, we thought we'd include some of the basic quotes about fasting that can be found throughout the Bible, which should help you to understand more about fasting, and why it is done. 
If you're new to the idea of fasting, then these quotes should help to guide you into the right headspace to begin strengthening your ability to resist temptation. 
Matthew 4:4
Man shall not live on bread alone, but on every word that comes from the mouth of God. 
John 6:35
Then Jesus declared "I am the bread of life. Whoever comes to me will never go hungry. And whoever believes in me will never be thirsty." 
Luke 5:33-35
They said to him, "John's disciples often fast and pray, and so do the disciples of Pharisees, but yours go on eating and drinking." 
Jesus answered, "Can you make the friends of the bridegroom fast while he is with them? But the time will come when the bridegroom will be taken from them; in those days they will fast."
Galatians 5:16
So I say, walk by the Spirit, and you will never gratify the desires of the flesh.
Bible Verses On How To Fast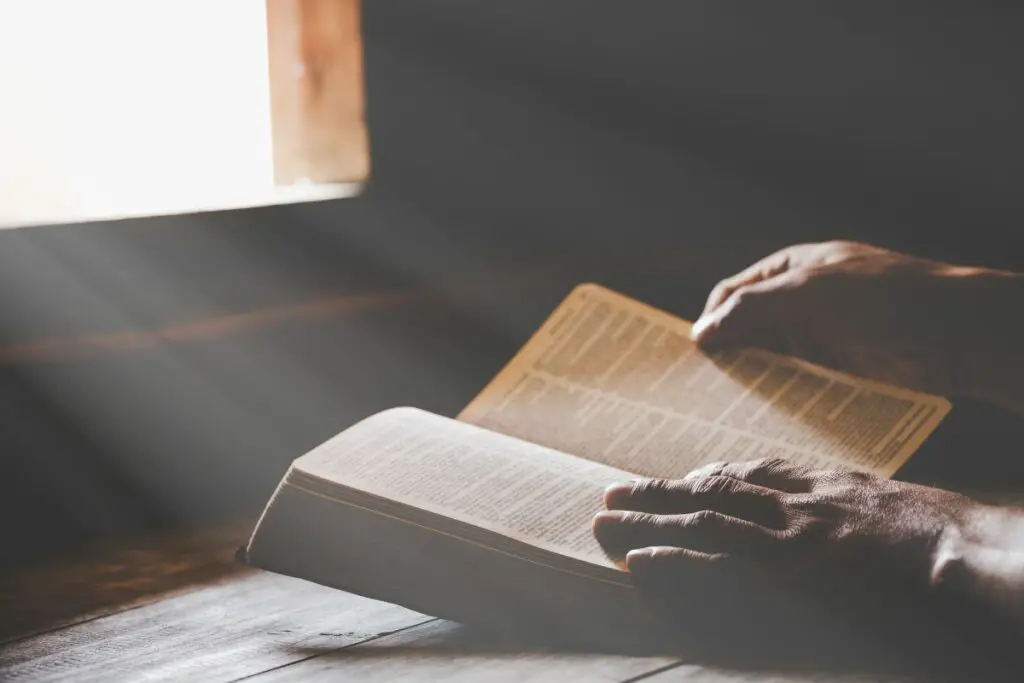 For beginners, fasting can seem like something of an impossible task, but it's the resistance of temptation that helps you to deepen your faith and bond with God.
So, if you're looking for advice from the Bible on how you should fast, then these verses will surely help you as you seek to forego your desires in order to humble yourself before God.
Matthew 6:16-18
When you fast, do not look somber as the hypocrites do, for they disfigure their faces to show others they are fasting. Truly I tell you, they have received their reward in full.
But when you fast, put oil on your head and wash your face, so that it will not be obvious to others that you are fasting, but only to your Father, who is unseen; and your Father, who sees what is done in secret, will reward you. 
Zachariah 7:4-5
Then the word of the Lord Almighty came to me, "Ask all of the people of the land and the priests, 'When you fasted and mourned in the fifth and seventh months for the past seventy years, was it really for me that you fasted?'". 
Bible Verses About When To Fast
While it is good to fast, it is important that you know when to pick the right times to fast. Fasting all of the time is dangerous, and God will not reward this sort of behavior.
There are plenty of Bible verses that help to illustrate exactly when you should fast, so if you're seeking advice on when you should fast, then these are a good starting point. 
Matthew 9:14-15
Then the disciples of John came to him, saying "Why do we and the Pharisees fast, but your disciples do not fast?" And Jesus said to them, "Can the wedding guests mourn as long as the bridegroom is with them? The days will come when the bridegroom is taken away from them, and then they will fast."
Psalms 35:13-14
Yet when they were ill, I put on sackcloth and humbled myself with fasting. When my prayers returned to me unanswered, I went about mourning as though for my friend or brother.
I bowed my head in grief as though weeping for my mother. 
Daniel 9:2-5
In the first year of his reign, I, Daniel, understood from the Scriptures, according to the word of the LORD given to Jeremiah the prophet, that the desolation of Jerusalem would last seventy years.
So I turned to the Lord God and pleaded with him in prayer and petition, in fasting, and in sackcloth and ashes. I prayed to the LORD my God and confessed, "Lord, the great and awesome God, who keeps his covenant of love with those who love him and keep his commandments, we have sinned and done wrong.
We have been wicked and rebelled; we have turned away from your commandments and your love." 
Ezra 8:23
So we fasted and petitioned our God about this, and he answered our prayer. 
Mark 9:25-29
And when Jesus saw that a crowd came running together, he rebuked the unclean spirit, saying to it, "You mute and deaf spirit, I command you, come out of him and never enter him again."
And after crying out and convulsing him terribly, it came out and the boy was like a corpse, so that most of them said, "He is dead." But Jesus took him by the hand and lifted him up, and he arose.
And when he entered the house, his disciples asked him privately, "Why could we not cast it out?" And he said to them, "This cannot be driven out by anything but prayer and fasting."
Bible Verses About Fasting And Repentance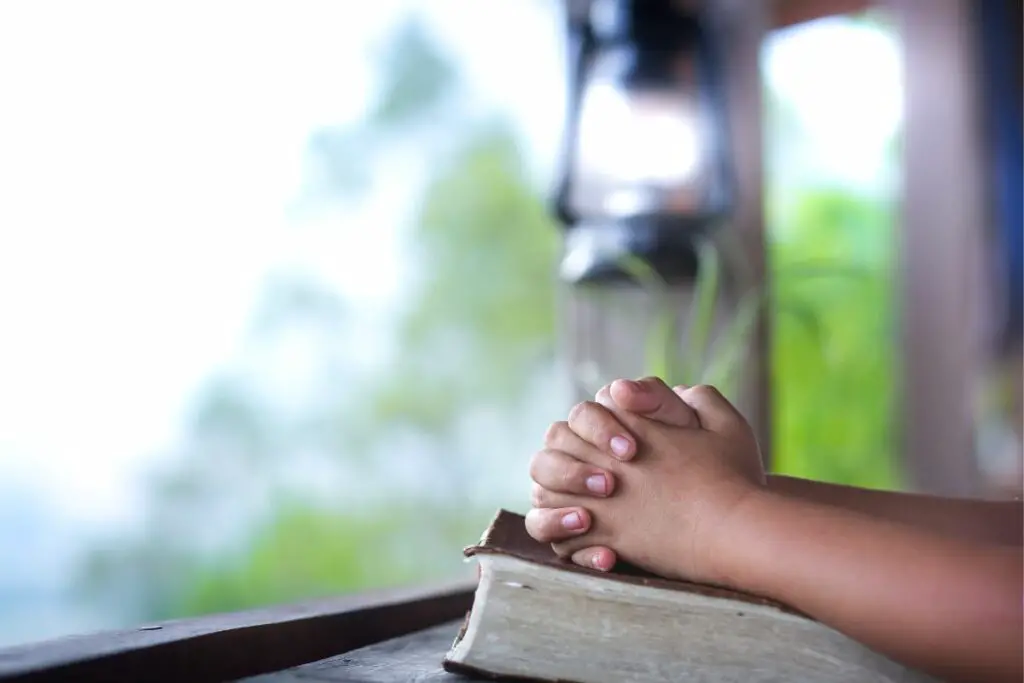 Fasting is a way of demonstrating to God that you have nothing to offer except for your very own weakness.
It's a way of humbling yourself in front of God, and making it known to Him that you are in need of both forgiveness, as well as redemption. 
If you have sinned, then fasting is a way to express regret and sorrow for the sin that you have committed, humbling yourself and presenting your inadequacy before God, who is the one worthy of our worship and adoration. 
Joel 2:12
"Yet even know", declares the LORD, "Return to me with all your heart, with fasting, with weeping, and with mourning."
Jonah 3:5-9
The Ninevites believed God. A fast was proclaimed, and all of them, from the greatest to the least, put on sackcloth.
When Jonah's warning reached the king of Nineveh, he rose from his throne, took off his royal robes, covered himself with sackcloth and sat down in the dust.
This is the proclamation he issued in Nineveh: "By the decree of the king and his nobles: Do not let people or animals, herds or flocks, taste anything: do not let them eat or drink.
But let people and animals be covered with sackcloth. Let everyone call urgently on God. Let them give up their evil ways and violence.
Who knows? God may yet relent and with compassion turn from his fierce anger so that we will not perish." 
Corinthians 7:5
Do not deprive one another, except perhaps by agreement for a limited time, that you may devote yourselves to prayer; but then come together again, so that Satan may not tempt you because of your lack of self-control. 
Isaiah 58:3-7
"Why have we fasted," they say, "and you have not seen it? Why have we humbled ourselves, and you have not noticed?" 
Yet on the day of your fasting, you do as you please and exploit all your workers. Your fasting ends in quarreling and strife, and in striking each other with wicked fists. You cannot fast as you do today and expect your voice to be heard on high. 
Is this the kind of fast I have chosen, only a day for people to humble themselves? Is it only for bowing one's head like a reed and for lying in sackcloth and ashes? Is that what you call a fast, a day acceptable to the LORD?
Is not this the kind of fasting I have chosen: to loose the chains of injustice and untie the cords of the yoke, to set the oppressed free and break every yoke?
Is it not to share your food with the hungry and to provide the poor wanderer with shelter – when you see the naked, to clothe them, and to not turn away from your own flesh and blood?
Bible Verses With Examples Of Fasting
If you're wondering whether or not there are examples of fasting within the Bible, then these verses will show you some of the most prominent examples of fasting that you can find in the pages of the Bible.
These verses should fill you with inspiration on how you can use fasting to humble yourself before God, and to strengthen your bond with the Almighty Lord. 
Exodus 34:27-28
And the Lord said to Moses, "Write these words, for in accordance with these words I have made a covenant with you and Israel."
So he was there with the Lord forty days and forty nights. He neither ate bread nor drank water. And he wrote on the tablets the words of the covenant, the Ten Commandments.
Deuteronomy 19:18-19
Then I lay prostrate before the Lord as before, forty days and forty nights. I neither ate bread nor drank water, because of all the sin that you had committed, in doing what was evil in the sight of the Lord to provoke him to anger.
For I was afraid of the anger and hot displeasure that the Lord bore against you, so that he was ready to destroy you. But the Lord listened to me that time also. 
Judges 20:26
Then all of the people of Israel, the whole army, went up and come to Bethel and wept. They sat there before the Lord and fasted that day until evening, and burnt offerings and peace offerings before the Lord. 
1 Samuel 31:11-13
But when the inhabitants of Jabesh-gilead heard what the Philistines had done to Saul, all the valiant men arose and went all night and took the body of Saul and the bodies of his sons from the wall of Beth-shan, and they came to Jabesh and burned them there.
And they took their bones and buried them under the tamarisk tree in Jabesh and fasted seven days.
2 Samuel 12:16
David therefore sought God on behalf of the child. And David fasted and went in and lay all night on the ground. 
Psalm 69:9-10
For zeal for your house has consumed me, and the reproaches of those who reproach you have fallen on me. When I wept and humbled my soul with fasting, it became my reproach. 
1 Kings 19:8
And he arose and ate and drank, and went in the strength of that food forty days and forty nights to Horeb, the mount of God. 
1 Kings 21:25-29
(There was never anyone like Ahab, who sold himself to do evil in the eyes of the LORD, urged on by Jezebel his wife. He behaved in the vilest manner by going after his idols, like the Amorites the LORD drove out before Israel.) 
When Ahab heard these words, he tore his clothes, put on sackcloth and fasted. He lay in sackcloth and went around meekly.
Then the word of the LORD came to Elijah the Tishbite, "Have you noticed how Ahab has humbled himself before me? Because he has humbled himself, I will not bring this disaster in his day, but I will bring it on his house in the days of his son."
Jeremiah 31:9
In the fifth year of Jehoiakim the son of Josiah, king of Judah, in the ninth month, all of the people in Jereseulum and all the people who came from the cities of Judah to Jereseulum proclaimed a fast before the Lord. 
Ezra 8:21
Then I proclaimed a fast there, at the river Ahava, that we might humble ourselves before our God, to seek him from a safe journey for ourselves, our children, and all our goods. 
Ezra 10:6
Then Ezra withdrew from the house of God and went to the chamber of Jehohanan the son of Eliashib, where he spent the night, neither eating bread nor drinking water, for he was mourning over the faithlessness of the exiles. 
Nehemiah 1:4
As soon as I heard these words I sat down and wept and mourned for days, and I continued fasting and praying before the God of heaven. 
Esther 4:15-16
Then Esther told them to reply to Mordecai, "Go, gather all the Jews to be found in Susa, and hold a fast on my behalf, and do not eat or drink for three days, night or day.
I and my young women will also fast as you do. Then I will go to the king, though it is against the law, and if I perish, I perish."
Matthew 4:1-2
Then Jesus was led up by the Spirit into the wilderness to be tempted by the devil. And after fasting forty days and forty nights, he was hungry. 
Final Thoughts
We hope that these verses from the Bible have been able to provide you with a deeper understanding of why fasting is so important, and how it can help deepen your connection with God.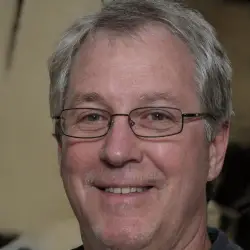 Latest posts by Caleb Johnson
(see all)