The bible talks about angels a lot. They are powerful spiritual beings which were created by God to serve him and protect the world he so loves. The word Angel originated from a Greek word which literally means messenger.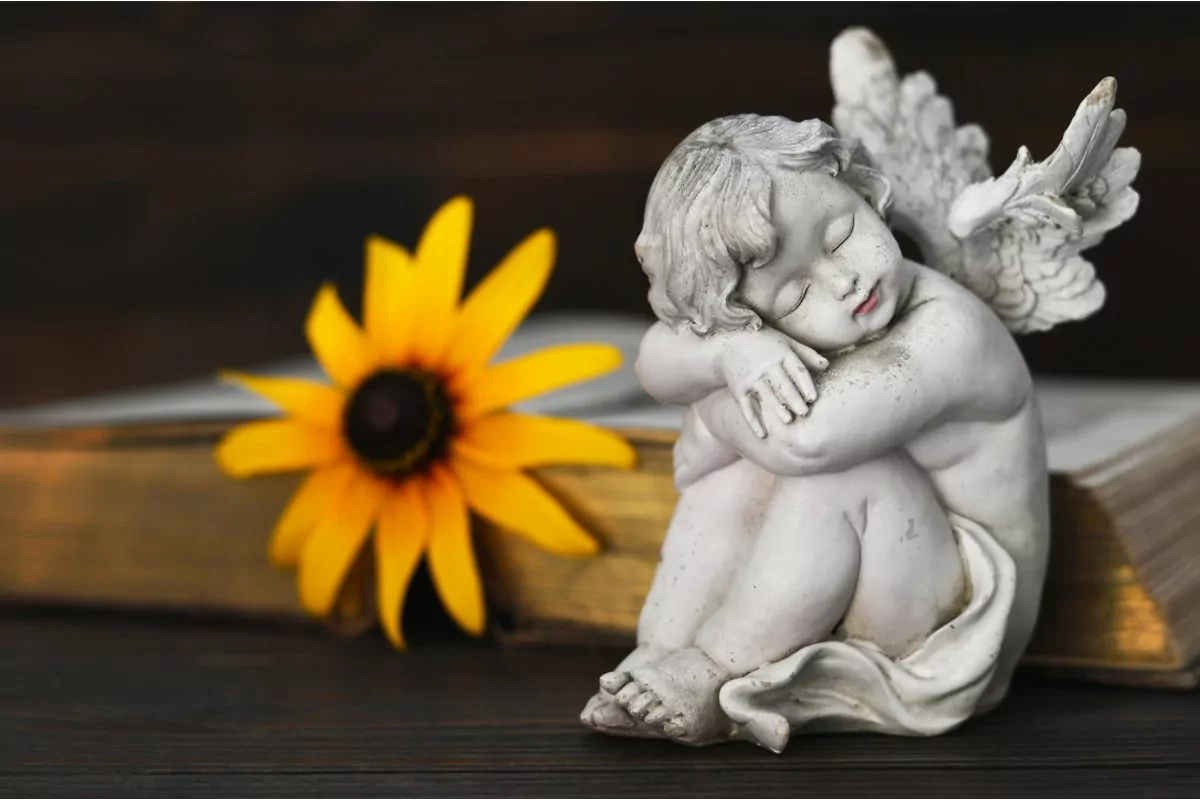 This is quite an intuitive name as angels are God's messengers, warriors and more. 
But what verses of the bible actually talk about angels? Well that is what we are going to talk about in this article. We have found forty fascinating bible verses which talk about angels. So, without further ado, let's dive right in and get started!
How Does The Bible Describe Angels?
Angels are not actually the beautiful winged men you see depicted in illustrations of angels. If you want to see what the bible actually describes angels to look like, the verses below might be perfect for you. 
1. Isaiah 6:2
Above him stood the seraphim. Each had six wings: with two he covered his face, and with two he covered his feet, and with two he flew.
2. Revelation 10:1
Then I saw another mighty angel coming down from heaven, wrapped in a cloud, with a rainbow over his head, and his face was like the sun, and his legs like pillars of fire.
3. Matthew 28:2-3
And behold, there was a great earthquake, for an angel of the Lord descended from heaven and came and rolled back the stone and sat on it. His appearance was like lightning, and his clothing white as snow.
4. Ezekiel 1:5-9
And from the midst of it came the likeness of four living creatures. And this was their appearance: they had a human likeness, but each had four faces, and each of them had four wings.
Their legs were straight, and the soles of their feet were like the sole of a calf's foot. And they sparkled like burnished bronze. Under their wings on their four sides they had human hands.
And the four had their faces and their wings thus: their wings touched one another.
Angels Of The Lord In The Holy Bible
Angels were created to serve the lord but where in the bible does it talk about the Angels of the Lord?
1. Judges 6:11-12
Now the angel of the Lord came and sat under the terebinth at Ophrah, which belonged to Joash the Abiezrite, while his son Gideon was beating out wheat in the winepress to hide it from the Midianites.
And the angel of the Lord appeared to him and said to him, "The Lord is with you, O mighty man of valor."
2. Psalm 34:7
The angel of the Lord encamps around those who fear him, and delivers them.
3. Acts 12:21-23
On an appointed day Herod put on his royal robes, took his seat upon the throne, and delivered an oration to them.
And the people were shouting, "The voice of a god, and not of a man!" Immediately an angel of the Lord struck him down, because he did not give God the glory, and he was eaten by worms and breathed his last.
4. Exodus 3:2
And the angel of the Lord appeared to him in a flame of fire out of the midst of a bush. He looked, and behold, the bush was burning, yet it was not consumed.
5. 1 Chronicles 21:15-16
And God sent the angel to Jerusalem to destroy it, but as he was about to destroy it, the Lord saw, and he relented from the calamity. And he said to the angel who was working destruction, "It is enough; now stay your hand."
And the angel of the Lord was standing by the threshing floor of Ornan the Jebusite. And David lifted his eyes and saw the angel of the Lord standing between earth and heaven, and in his hand a drawn sword stretched out over Jerusalem.
Then David and the elders, clothed in sackcloth, fell upon their faces.
6. Zechariah 12:8
On that day the Lord will protect the inhabitants of Jerusalem, so that the feeblest among them on that day shall be like David, and the house of David shall be like God, like the angel of the Lord, going before them.
7. Numbers 22:31-32
Then the Lord opened the eyes of Balaam, and he saw the angel of the Lord standing in the way, with his drawn sword in his hand. And he bowed down and fell on his face.
And the angel of the Lord said to him, "Why have you struck your donkey these three times? Behold, I have come out to oppose you because your way is perverse before me.
8. 2 Kings 19:35
And that night the angel of the Lord went out and struck down 185,000 in the camp of the Assyrians. And when people arose early in the morning, behold, these were all dead bodies.
9. Luke 2:9
And an angel of the Lord appeared to them, and the glory of the Lord shone around them, and they were filled with great fear.
Bible Verses About Angels Praising And Worshiping God
The Bible talks over and over again about how God should be worshiped and praised. But does it talk about how angels do this? Yes it does! Below are a few verses which talk about this.
1. Psalm 148:1-2
Praise the Lord! Praise the Lord from the heavens; praise him in the heights! Praise him, all his angels; praise him, all his hosts!
2. Luke 2:13-14
And suddenly there was with the angel a multitude of the heavenly host praising God and saying, "Glory to God in the highest, and on earth peace among those with whom he is pleased!"
3. Luke 15:10
Just so, I tell you, there is joy before the angels of God over one sinner who repents.
4. Psalm 103:20
Bless the Lord, O you his angels, you mighty ones who do his word, obeying the voice of his word!
5. Revelations 5:11-12
Then I looked, and I heard around the throne and the living creatures and the elders the voice of many angels, numbering myriads of myriads and thousands of thousands, saying with a loud voice, "Worthy is the Lamb who was slain, to receive power and wealth and wisdom and might and honor and glory and blessing!"
6. Isaiah 6:2-3
Above him stood the seraphim. Each had six wings: with two he covered his face, and with two he covered his feet, and with two he flew.
And one called to another and said, "Holy, holy, holy is the Lord of hosts; the whole earth is full of his glory!"
Guardian Angels In The Bible
Everybody has heard the term 'guardian angel'. But does the bible actually use this term? Well, in this section we are going to take a look at some of the bible verses that mention guardian angels. 
1. Daniel 6:22
My God sent his angel and shut the lions' mouths, and they have not harmed me, because I was found blameless before him; and also before you, O king, I have done no harm.
2. Exodus 23:20
Behold, I send an angel before you to guard you on the way and to bring you to the place that I have prepared.
3. Hebrews 1:14
Are they not all ministering spirits sent out to serve for the sake of those who are to inherit salvation?
4. Psalm 91:11-12
For he will command his angels concerning you to guard you in all your ways. On their hands they will bear you up, lest you strike your foot against a stone.
5. Matthew 18:10
See that you do not despise one of these little ones. For I tell you that in heaven their angels always see the face of my Father who is in heaven.
6. Matthew 26:53
Do you think that I cannot appeal to my Father, and he will at once send me more than twelve legions of angels?
What Verses Are There About Entertaining Angels?
The bible actually says that you should not forget to entertain strangers as you might be entertaining an angel without knowing it. But how many times does the bible echo this sentiment? 
1. Hebrews 13:2
Do not neglect to show hospitality to strangers, for thereby some have entertained angels unawares.
2. Genesis 19:1-3
The two angels came to Sodom in the evening, and Lot was sitting in the gate of Sodom.
When Lot saw them, he rose to meet them and bowed himself with his face to the earth and said, "My lords, please turn aside to your servant's house and spend the night and wash your feet.
Then you may rise up early and go on your way." They said, "No; we will spend the night in the town square." But he pressed them strongly; so they turned aside to him and entered his house.
And he made them a feast and baked unleavened bread, and they ate.
Do Angels Announce The Birth Of Jesus Christ In The Bible?
When Jesus was born, there were actually angels who spoke of his birth. Below are a few bible verses which talk about angels that announce the birth of Jesus Christ. 
1. Luke 2:8-10
And in the same region there were shepherds out in the field, keeping watch over their flock by night. And an angel of the Lord appeared to them, and the glory of the Lord shone around them, and they were filled with great fear.
And the angel said to them, "Fear not, for behold, I bring you good news of great joy that will be for all the people.
2. Luke 1:30-33
And the angel said to her, "Do not be afraid, Mary, for you have found favor with God. And behold, you will conceive in your womb and bear a son, and you shall call his name Jesus.
He will be great and will be called the Son of the Most High. And the Lord God will give to him the throne of his father David, and he will reign over the house of Jacob forever, and of his kingdom there will be no end."
The Second Coming Of Christ And The Angels
Jesus is coming back to earth again, when the end times have arrived. But what does the bible say about angels and the second coming of Christ?
1. Mark 8:38
For whoever is ashamed of me and of my words in this adulterous and sinful generation, of him will the Son of Man also be ashamed when he comes in the glory of his Father with the holy angels.
2. Matthew 16:27
For the Son of Man is going to come with his angels in the glory of his Father, and then he will repay each person according to what he has done.
3. Matthew 25:31
When the Son of Man comes in his glory, and all the angels with him, then he will sit on his glorious throne.
What About Angels At The Final Judgement?
Many Christians live with the knowledge that the final judgment is coming, but they do not know when. The real question is, what does the bible say about angels and the final judgment?
We have a few verses about that below for you to check out. 
1. Matthew 13:49
So it will be at the close of the age. The angels will come out and separate the evil from the righteous.
2. Matthew 13:41-42
The Son of Man will send his angels, and they will gather out of his kingdom all causes of sin and all law-breakers, and throw them into the fiery furnace. In that place there will be weeping and gnashing of teeth. 
What Bible Verses Are There About Fallen Angels?
We all know that the bible talks about fallen angels, one of the biggest villains is actually an angel who fell from grace. Lucifer himself was a fallen angel. But what bible verses actually cover fallen angels?
Check out a few of them below:
1. Matthew 25:41
Then he will say to those on his left, "Depart from me, you cursed, into the eternal fire prepared for the devil and his angels."
2. Jude 6
And the angels who did not stay within their own position of authority, but left their proper dwelling, he has kept in eternal chains under gloomy darkness until the judgment of the great day.
3. Isaiah 14:12
How art thou fallen from heaven, O Lucifer, son of the morning! how art thou cut down to the ground, which didst weaken the nations!
4. 2 Peter 2:4
For if God did not spare angels when they sinned, but cast them into hell and committed them to chains of gloomy darkness to be kept until the judgment.
5. Revelations 12:9
And the great dragon was thrown down, that ancient serpent, who is called the devil and Satan, the deceiver of the whole world—he was thrown down to the earth, and his angels were thrown down with him.
6. 2 Corinthians 11:14
And no wonder, for even Satan disguises himself as an angel of light.
Final Thoughts
We hope that you have enjoyed reading this article and learning about these fantastic bible verses which center around angels.
These powerful creations are described many times in the bible and these forty bible verses just scratch the surface.
If you would like to learn more about the bible or other related topics, we recommend that you check out our website. We have a ton of fascinating articles which you are bound to find interesting or even useful.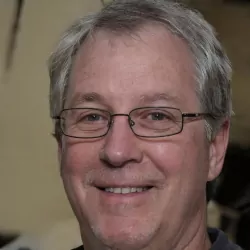 Latest posts by Caleb Johnson
(see all)