Holy scriptures possess sacred text to help us grow our faith in God. Faith is a prominent theme throughout the Bible with many verses discussing faith and how we can grow our faith in God.
When placing our faith in God, we believe that He exists. Not only that, but faith in God means we believe that He is of a virtuous and noble character and we can trust in His promises.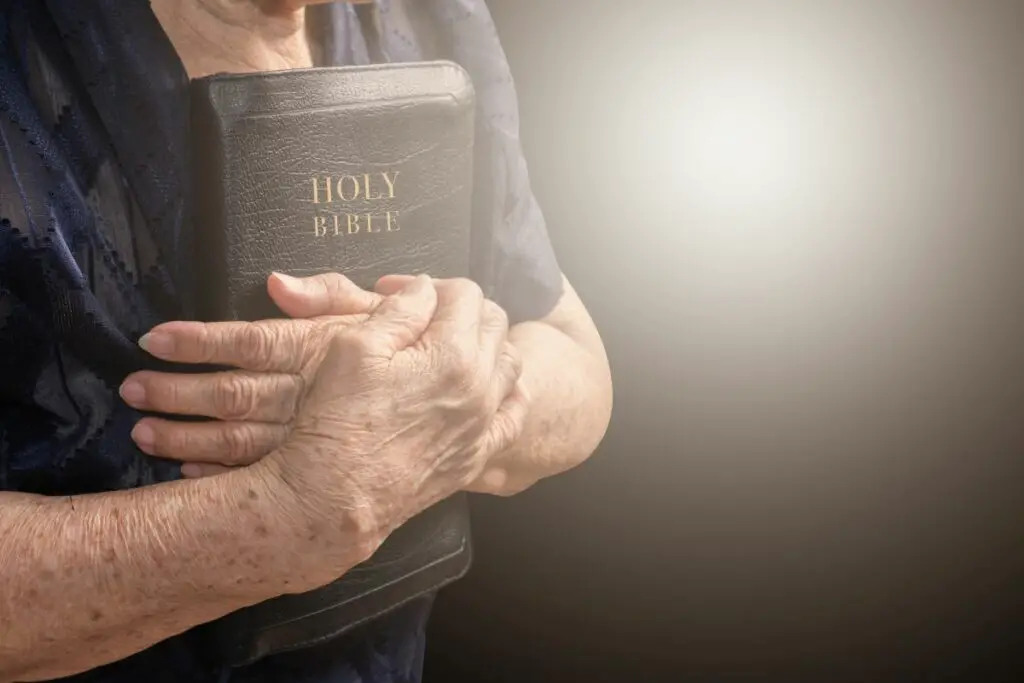 Faith in God equates to us believing that He will provide for all people who seek His guidance and help.
As we meditate on God's word, we can grow our faith. God promises to save His people from sinful acts and death. Put our faith in God and Jesus and we will be saved from our sin's consequences. 
Below are Bible verses to help grow your faith in God. May these Bible passages encourage your trust in God's grace and love. 
Bible Verses To Grow Faith In God
1. Romans 10:17
So faith comes from hearing, and hearing through the word of Christ.
2. Hebrews 11:6
And without faith it is impossible to please Him, for whoever would draw near to God must believe that he exists and that he rewards those who seek Him.
3. Psalm 37:5-6
Commit your way to the Lord; trust in Him, and he will act. He will bring forth your righteousness as the light, and your justice as the noonday.
4. Proverbs 3:5-6
Trust in the Lord with all your heart, and do not lean on your own understanding. In all your ways acknowledge Him, and he will make straight your paths.
5. Hebrews 11:1
Now faith is the assurance of things hoped for, the conviction of things not seen.
6. Mark 9:23
Everything is possible for one who believes.
7. Luke 18:27
But he said, "What is impossible with men is possible with God."
8. Luke 1:37
For nothing will be impossible with God.
9. Philippians 4:19
"And my God will meet all your needs according to the riches of his glory in Christ Jesus."
God is a good father, and as our Father, He is our provider. We never have to worry because His glory is rich enough to sustain us and strengthen us all.
10. Matthew 17:20
If you have faith like a grain of mustard seed, you will say to this mountain, "Move from here to there," and it will move, and nothing will be impossible for you.
Prayers And Faith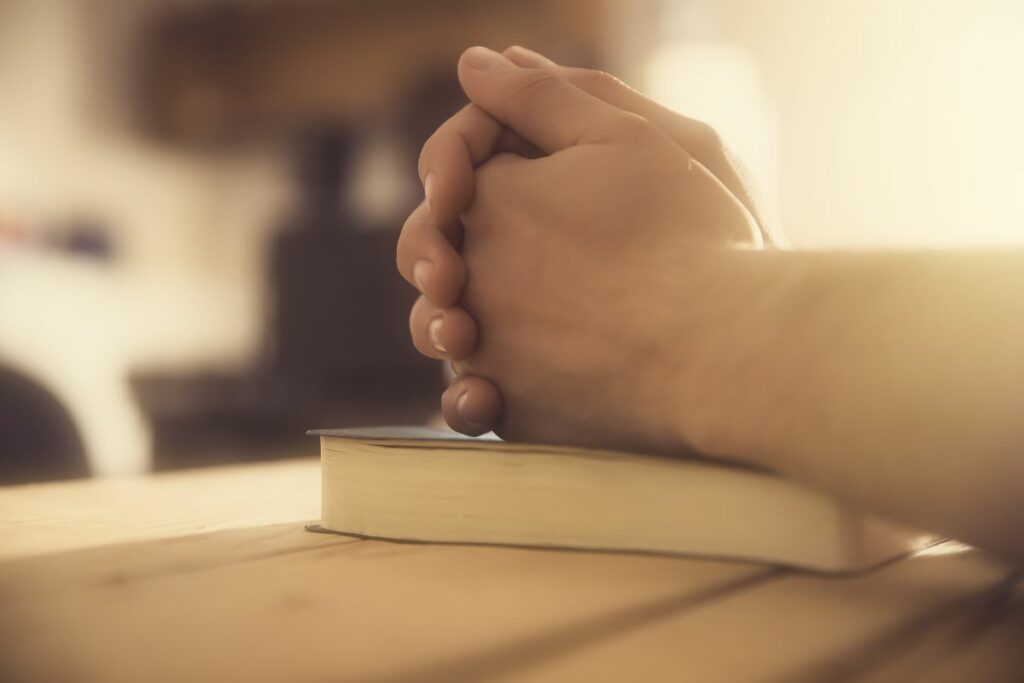 11. Luke 17:5
The apostles said to the Lord, "Increase our faith!"
12. James 1:6
But when you ask, you must believe and not doubt, because the one who doubts is like a wave of the sea, blown and tossed by the wind.
13. Mark 11:22-24
And Jesus answered them, "Have faith in God. Truly, I say to you, whoever says to this mountain, 'Be taken up and thrown into the sea,' and does not doubt in his heart, but believes that what he says will come to pass, it will be done for Him.
Therefore I tell you, whatever you ask in prayer, believe that you have received it, and it will be yours.
14. Matthew 21:22
 And whatever you ask in prayer, you will receive, if you have faith.
Living With Faith
15. Ephesians 3:16-17
That according to the riches of his glory he may grant you to be strengthened with power through his Spirit in your inner being, so that Christ may dwell in your hearts through faith—that you, being rooted and grounded in love.
16. Galatians 2:20
I have been crucified with Christ. It is no longer I who live, but Christ who lives in me. And the life I now live in the flesh I live by faith in the Son of God, who loved me and gave Himself for me.
17. Romans 1:17
For in it the righteousness of God is revealed from faith for faith, as it is written, "The righteous shall live by faith."
18. Habakkuk 2:4
Behold, his soul is puffed up; it is not upright within Him, but the righteous shall live by his faith.
Savior Through Faith
19. Romans 10:9-10
If you confess with your mouth that Jesus is Lord and believe in your heart that God raised Him from the dead, you will be saved.
For with the heart one believes and is justified, and with the mouth one confesses and is saved.
20. John 3:16
For God so loved the world, that he gave his only Son, that whoever believes in Him should not perish but have eternal life.
21. Romans 5:1-2
Therefore, since we have been justified by faith, we have peace with God through our Lord Jesus Christ.
Through Him we have also obtained access by faith into this grace in which we stand, and we rejoice in hope of the glory of God.
22. Galatians 2:16
Yet we know that a person is not justified by works of the law but through faith in Jesus Christ, so we also have believed in Christ Jesus, in order to be justified by faith in Christ and not by works of the law, because by works of the law no one will be justified.
23. Ephesians 2:8-9
For by grace you have been saved through faith. And this is not your own doing; it is the gift of God, not a result of works, so that no one may boast.
24. 1 Peter 1:8-9
Though you have not seen Him, you love Him.
Though you do not now see Him, you believe in Him and rejoice with joy that is inexpressible and filled with glory, obtaining the outcome of your faith, the salvation of your souls.
25. 1 John 5:1
Everyone who believes that Jesus is the Christ has been born of God, and everyone who loves the Father loves whoever has been born of Him.
26. John 8:24
I told you that you would die in your sins, for unless you believe that I am he you will die in your sins.
27. John 20:31
But these are written so that you may believe that Jesus is the Christ, the Son of God, and that by believing you may have life in his name.
28. John 3:36
Whoever believes in the Son has eternal life; whoever does not obey the Son shall not see life, but the wrath of God remains on Him.
29. 1 John 5:13
I write these things to you who believe in the name of the Son of God that you may know that you have eternal life.
Faith Heals
30. Matthew 9:22
Jesus turned, and seeing her he said, "Take heart, daughter; your faith has made you well." And instantly the woman was made well.
31. James 5:14-16 
Is anyone among you sick? Let Him call for the elders of the church, and let them pray over Him, anointing Him with oil in the name of the Lord.
And the prayer of faith will save the one who is sick, and the Lord will raise Him up. And if he has committed sins, he will be forgiven.
Therefore confess your sins to each other and pray for each other so that you may be healed. The prayer of a righteous person is powerful and effective.
32. Matthew 15:28
Then Jesus answered her, "O woman, great is your faith! Be it done for you as you desire." And her daughter was healed instantly.
33. Mark 10:52 
And Jesus said to Him, "Go your way; your faith has made you well." And immediately he recovered his sight and followed Him on the way.
34. Acts 3:16
And his name—by faith in his name—has made this man strong whom you see and know, and the faith that is through Jesus has given the man this perfect health in the presence of you all.
Persevere Using Faith
35. 1 Corinthians 10:13
No temptation has overtaken you that is not common to man.
God is faithful, and he will not let you be tempted beyond your ability, but with the temptation he will also provide the way of escape, that you may be able to endure it.
36. Ephesians 6:16
In all circumstances take up the shield of faith, with which you can extinguish all the flaming darts of the evil one.
37. 1 John 5:4
For everyone who has been born of God overcomes the world. And this is the victory that has overcome the world—our faith.
38. Hebrews 12:1-2
Therefore, since we are surrounded by so great a cloud of witnesses, let us also lay aside every weight, and sin which clings so closely, and let us run with endurance the race that is set before us, looking to Jesus, the founder and perfecter of our faith, who for the joy that was set before Him endured the cross, despising the shame, and is seated at the right hand of the throne of God.
39. James 1:3
For you know that the testing of your faith produces steadfastness.
40. 1 Corinthians 16:13
Be on your guard; stand firm in the faith; be courageous; be strong.
41. Hebrews 10:38
But my righteous one shall live by faith, and if he shrinks back, my soul has no pleasure in Him.
42. 2 Timothy 4:7
I have fought the good fight, I have finished the race, I have kept the faith.
43. 1 Peter 1:7
So that the tested genuineness of your faith—more precious than gold that perishes though it is tested by fire—may be found to result in praise and glory and honor at the revelation of Jesus Christ.
Good Works Showcase Faith
44. Matthew 5:16
In the same way, let your light shine before others, so that they may see your good works and give glory to your Father who is in heaven.
45. James 2:14-16
What good is it, my brothers, if someone says he has faith but does not have works? Can that faith save Him? If a brother or sister is poorly clothed and lacking in daily food, and one of you says to them, "Go in peace, be warmed and filled," without giving them the things needed for the body, what good is that? So also faith by itself, if it does not have works, is dead.
46. Ephesians 2:10
For we are his workmanship, created in Christ Jesus for good works, which God prepared beforehand, that we should walk in them.
47. Matthew 5:16
In the same way, let your light shine before others, so that they may see your good works and give glory to your Father who is in heaven.
In Summary
It can be easy to falter in faith and lose hope in times of strife, struggle, and fear. We may wonder if God has a plan for our life and may begin to question if He cares about us and if He is real.
If your faith ever starts to fade, revisit these Bible verses for support, guidance, and reassurance that God is waiting to give you strength.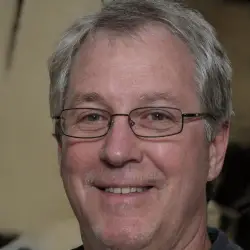 Latest posts by Caleb Johnson
(see all)