Blessings are gifts and promises from God that show us His goodness and love for us. When times get difficult and life feels harder than usual to get through, we can take refuge in these blessings. They can help us through those difficult times and remind us of God's love.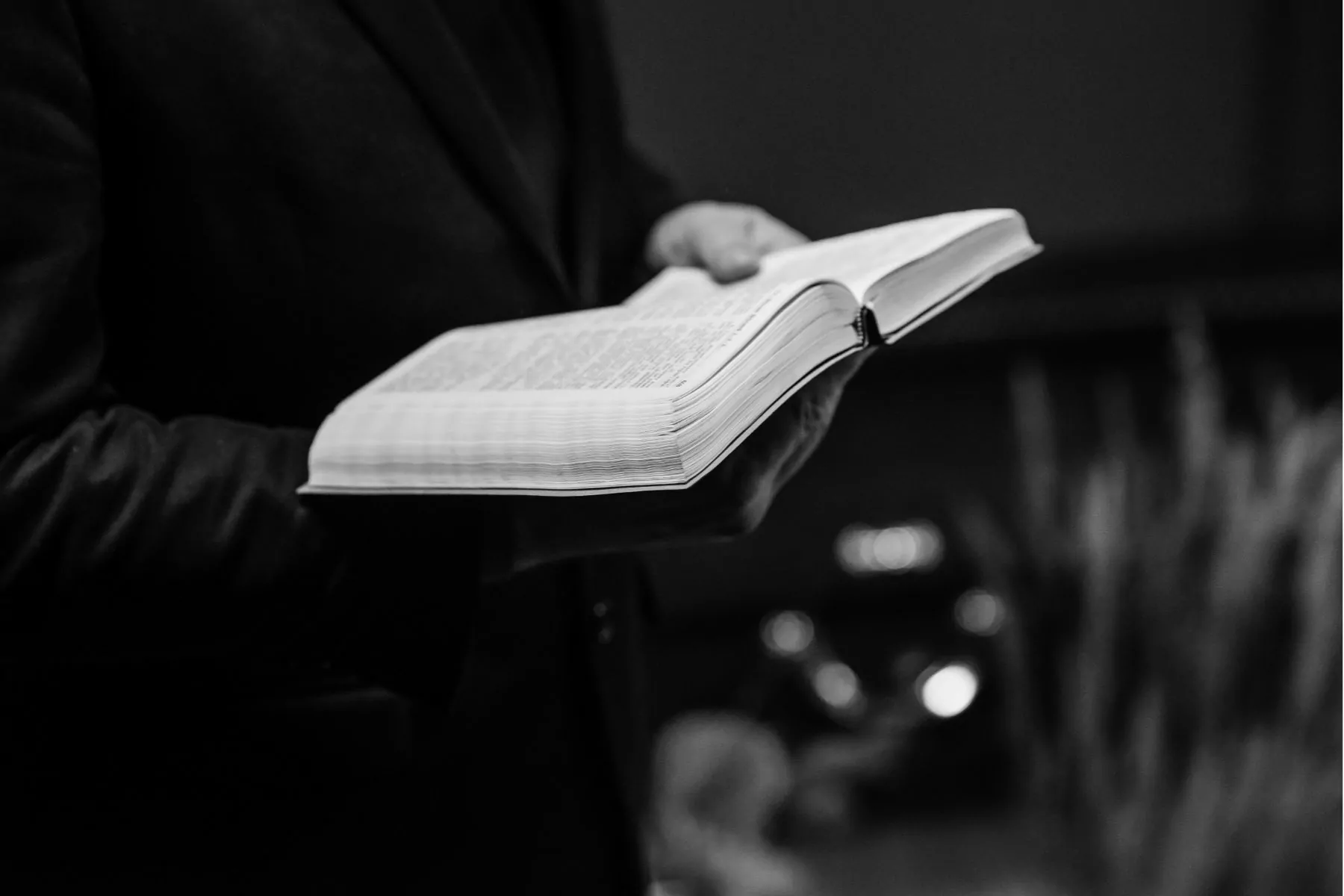 The Bible is packed full of different verses that include powerful blessings. They can protect us during the worst times but also bring happiness during the best times. The blessings in the Bible can help us to receive God's favor and keep us on track with His plan for us.
If you need some encouragement or a lift during challenging times, then all you need to do is turn to the Bible. Let the Word of God and His blessings empower you and bring contentment to your life.
Blessings From God
We will being by listing some verses from the Bible that concentrate on the blessings given by God. These will help remind you of God's love and plan for us all and they can be added to your daily prayers.
And God blessed them. And God said to them, "Be fruitful and multiply and fill the earth and subdue it, and have dominion over the fish of the sea and over the birds of the heavens and over every living thing that moves on the earth."
Genesis 1:28
So God blessed the seventh day and made it holy, because on it God rested from all his work that he had done in creation.
Genesis 2:3
Grace and peace to you from God our Father and from the Lord Jesus Christ.
Romans 1:7b
Blessed are those whose lawless deeds are forgiven, and whose sins are covered; blessed is the man against whom the LORD will not count his sin.
Romans 4:7-7
The blessing of the LORD makes rich, and he adds no sorrow with it.
Proverbs 10:22
From the LORD comes deliverance. May your blessing be on your people.
Psalm 3:8
May the LORD give strength to his people! May the LORD bless his people with peace!
Psalm 29:11
Blessed is the one whose transgression is forgiven, whose sin is covered.
Psalm 32:1
I will extol the LORD at all times, his praise will always be on my lips.
Psalm 34:1
For the LORD takes delight in his people, he crowns the humble with victory.
Psalm 149:4
Then Jesus told him, "Because you have seen me, you have believed; blessed are those who have not seen and yet have believed."
John 20:29
Behold, blessed is the one whom God reproves; therefore despise not the discipline of the Almighty.
Job 5:17
Blessed be the God and Father of our Lord Jesus Christ, the Father of mercies and God of all comfort, who comforts us in all our affliction, so that we may be able to comfort those who are in any affliction, with the comfort with which we ourselves are comforted by God. 
2 Corinthians 1:3-4
And God is able to make all grace abound to you, so that having all sufficiency in all things at all times, you may abound in every good work.
2 Corinthians 9:8
You will be enriched in every way to be generous in every way, which through us will produce thanksgiving to God.
2 Corinthians 9:11
And my God will supply every need of yours according to his riches in glory in Christ Jesus.
Philippians 4:19
Hear, my son, and accept my words, that the years of your life may be many.
Proverbs 4:10
"Bring the whole tithe into the storehouse, that there may be food in my house. Test me in this," says the LORD Almighty, "and see if I will not throw open the floodgates of heaven and pour out so much blessing that there will not be room enough to store it."
Malachi 3:10
Mercy, peace, and love be yours in abundance.
Jude 1:2
For the LORD your God will bless you as he has promised, and you will lend to many nations but will borrow from none. You will rule over many nations but none will rule over you.
Deuteronomy 15:6
I will make them and the places surrounding my hill a blessing. I will send down showers in season; there will be showers of blessing.
Ezekiel 34:26
Blessings For Obeying God
Although God's love is unconditional, we still need to honor and obey Him in our daily lives. By keeping God in our hearts and sharing his teachings every day, we can become closer to God and receive even more of his blessings.
I will multiply your offspring as the stars of heaven and will give to your offspring all these lands. And in your offspring all the nations of the earth shall be blessed, because Abraham obeyed my voice and kept my charge, my commandments, my statutes, and my laws.
Genesis 26:4-5
Therefore you shall keep his statutes and his commandments, which I command you today, that it may go well with you and with your children after you, and that you may prolong your days in the land that the LORD your God is giving you for all time.
Deuteronomy 4:40
And now, Israel, what does the LORD your God ask of you but to fear the LORD your God, to walk in obedience to him, to love him, to serve the LORD your God with all your heart and with all your soul, and to observe the LORD's commands and decrees that I am giving you today for your own good?
Deuteronomy 10:12-13
And if you faithfully obey the voice of the LORD your God, being careful to do all his commandments that I command you today, the LORD your God will set you high above all the nations of the earth.
Deuteronomy 28:1
If you obey the commandments of the LORD your God that I command you today, by loving the LORD your God, by walking in his ways, and by keeping his commandments and his statutes and his rules, then you shall live and multiply, and the LORD your God will bless you in the land that you are entering to take possession of it.
Deuteronomy 30:16
His master replied, "Well done, good and faithful servant! You have been faithful with a few things; I will put you in charge of many things. Come and share your master's happiness!"
Matthew 25:21
Honor your father and your mother, that your days may be long in the land that the LORD your God is giving you.
Exodus 20:12
And keep the charge of the LORD your God, walking in his ways and keeping his statutes, his commandments, his rules, and his testimonies, as it is written in the Law of Moses, that you may prosper in all that you do and wherever you turn.
1 Kings 2:3
​​But whoever looks intently into the perfect law that gives freedom, and continues in it—not forgetting what they have heard, but doing it—they will be blessed in what they do.
James 1:25
This Book of the Law shall not depart from your mouth, but you shall meditate on it day and night, so that you may be careful to do according to all that is written in it. For then you will make your way prosperous, and then you will have good success.
Joshua 1:8
For if you truly amend your ways and your deeds, if you truly execute justice one with another, if you do not oppress the sojourner, the fatherless, or the widow, or shed innocent blood in this place, and if you do not go after other gods to your own harm, then I will let you dwell in this place, in the land that I gave of old to your fathers forever.
Jeremiah 7:5-7
"Truly I tell you," Jesus replied, "no one who has left home or brothers or sisters or mother or father or children or fields for me and the gospel will fail to receive a hundred times as much in this present age: homes, brothers, sisters, mothers, children and fields—along with persecutions—and in the age to come eternal life."
Mark 10:29-30
Blessed is the man who walks not in the counsel of the wicked, nor stands in the way of sinners, nor sits in the seat of scoffers; but his delight is in the law of the LORD, and on his law he meditates day and night.
Psalm 1:1-2
Blessed is the nation whose God is the LORD, the people he chose for his inheritance.
Psalm 33:12
Taste and see that the LORD is good, blessed is the one who takes refuge in him.
Psalm 34:8
LORD, save us! LORD, grant us success! Blessed is he who comes in the name of the LORD. From the house of the LORD we bless you.
Psalm 118:25-26
Blessed are those who keep his testimonies, who seek him with their whole heart.
Psalm 119:2
For I know the plans I have for you, declares the LORD, plans to prosper you and not to harm you, plans to give you hope and a future.
Jeremiah 29:11
Listen, my son, accept what I say, and the years of your life will be many.
Proverbs 4:10
Whoever gives heed to instruction prospers, and blessed is the one who trusts in the LORD.
Proverbs 16:20
Blessings For Work And Agriculture
The following blessings are ideal for anyone who is struggling with any kind of employment. God had many blessings for those who work the land to help feed His children and these blessings can also be applied to the modern definition of work.
Keep these words in your heart as you work the fields, work in an office, or begin your own business. He holds success in store for the upright, he is a shield to those whose walk is blameless.
Proverbs 2:7
Commit your work to the LORD, and your plans will be established. 
Proverbs 16:3
And God is able to make all grace abound to you, so that having all sufficiency in all things at all times, you may abound in every good work. 
2 Corinthians 9:8
The LORD will command the blessing on you in your barns and in all that you undertake. And he will bless you in the land that the LORD your God is giving you.
The LORD will establish you as a people holy to himself, as he has sworn to you, if you keep the commandments of the LORD your God and walk in his ways.
And all the peoples of the earth shall see that you are called by the name of the LORD, and they shall be afraid of you.
And the LORD will make you abound in prosperity, in the fruit of your womb and in the fruit of your livestock and in the fruit of your ground, within the land that the LORD swore to your fathers to give you.
The LORD will open to you his good treasury, the heavens, to give the rain to your land in its season and to bless all the work of your hands. And you shall lend to many nations, but you shall not borrow. 
Deuteronomy 28:8-12
Blessed shall you be in the city, and blessed shall you be in the field. Blessed shall be the fruit of your womb and the fruit of your ground and the fruit of your cattle, the increase of your herds and the young of your flock.
Blessed shall be your basket and your kneading bowl. Blessed shall you be when you come in, and blessed shall you be when you go out.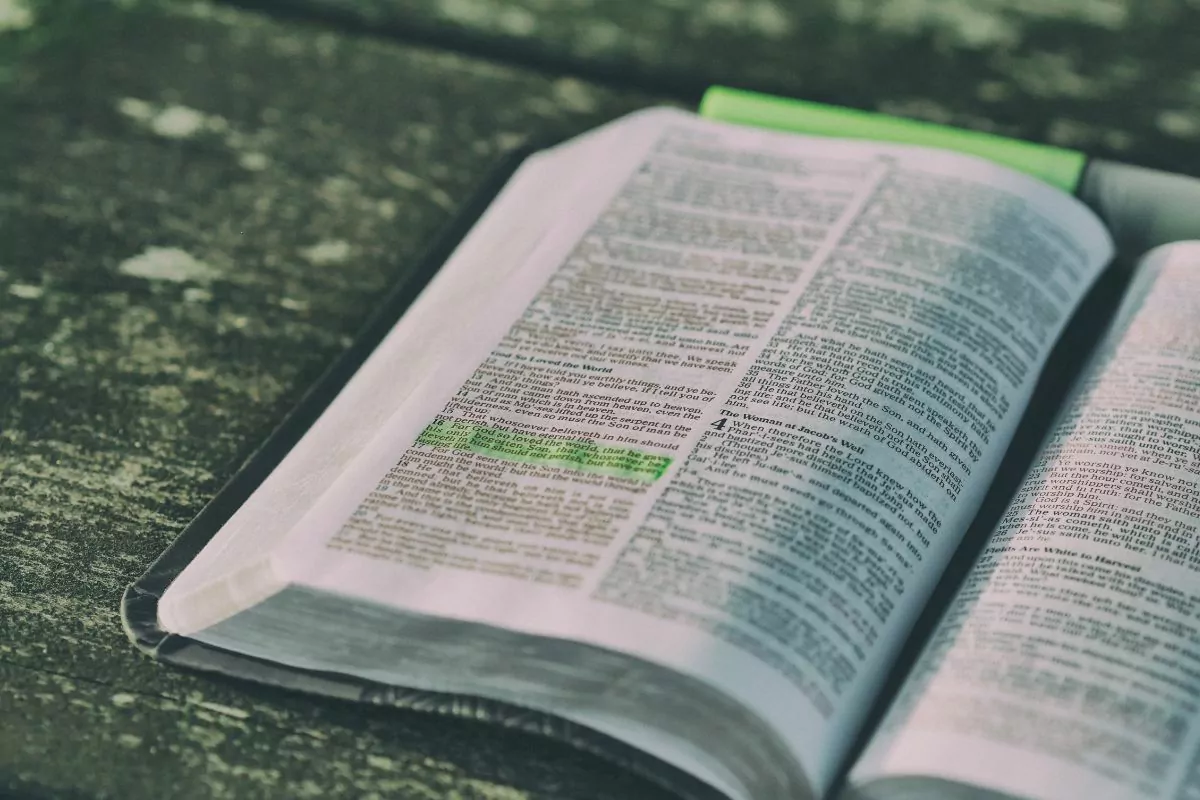 Deuteronomy 28:3-6
May he grant you your heart's desire and fulfill all your plans!
Psalm 20:4
If you walk in my statutes and observe my commandments and do them, then I will give you your rains in their season, and the land shall yield its increase, and the trees of the field shall yield their fruit.
Leviticus 26:3-4
Blessings For Health And Protection
Our health is one of the most important things we can have. However, even living the best and holiest lives can still result in illness and disease for ourselves or our loved ones. It is during these difficult times that we really need God's Words and the blessings He bestowed upon us.
Because you have made the LORD your dwelling place— the Most High, who is my refuge— no evil shall be allowed to befall you, no plague come near your tent. For he will command his angels concerning you to guard you in all your ways. 
Psalm 91:9-11
Then they cried to the LORD in their trouble, and he delivered them from their distress. He sent out his word and healed them, and delivered them from their destruction. Let them thank the LORD for his steadfast love, for his wondrous works to the children of man! 
Psalm 107:19-21
The LORD is my shepherd; I shall not want. He makes me lie down in green pastures. He leads me beside still waters.
He restores my soul. He leads me in paths of righteousness for his name's sake. Even though I walk through the valley of the shadow of death, I will fear no evil, for you are with me; your rod and your staff, they comfort me. 
Psalm 23:1-4
Though I walk in the midst of trouble, you preserve my life; you stretch out your hand against the wrath of my enemies, and your right hand delivers me. 
Psalm 138:7
I sought the LORD, and he answered me and delivered me from all my fears. Those who look to him are radiant, and their faces shall never be ashamed. 
Psalm 34:4-5
Do not be wise in your own eyes fear the LORD and shun evil. This will bring health to your body and nourishment to your bones.
Proverbs 3:7-8
You shall serve the LORD your God, and he will bless your bread and your water, and I will take sickness away from among you. None shall miscarry or be barren in your land; I will fulfill the number of your days. 
Exodus 23:25-26
Fear not, for I am with you; be not dismayed, for I am your God; I will strengthen you, I will help you, I will uphold you with my righteous right hand. 
Isaiah 41:10 
"The LORD will cause your enemies who rise against you to be defeated before you. They shall come out against you one way and flee before you seven ways." 
Deuteronomy 28:7
Blessings For Others
Finding blessings for ourselves is important, but it's just as important to find blessings for others as well. God is love and He implores us to have love in our hearts and actions for everyone around us.
When you include blessings in your prayers, remember to ask for blessings for others as well. This is especially important when it comes to people that have wronged you. You should always reach out to your enemies with love and forgiveness as Jesus did.
But I say to you who hear, Love your enemies, do good to those who hate you, bless those who curse you, pray for those who abuse you.
Luke 6:27-28
A good man brings good things out of the good stored up in his heart, and an evil man brings evil things out of the evil stored up in his heart. For the mouth speaks what the heart is full of.
Luke 6:45
Do not repay evil for evil or reviling for reviling, but on the contrary, bless, for to this you were called, that you may obtain a blessing.
1 Peter 3:9
Dear friend, I pray that you may enjoy good health and that all may go well with you, even as your soul is getting along well.
3 John 1:2
Bless those who persecute you; bless and do not curse them.
Romans 12:14
Pray for the peace of Jerusalem! "May they be secure who love you! Peace be within your walls and security within your towers!" For my brothers and companions' sake I will say, "Peace be within you!" For the sake of the house of the LORD our God, I will seek your good.
Psalm 122:6-9
But the fruit of the Spirit is love, joy, peace, forbearance, kindness, goodness, faithfulness, gentleness, and self-control. Against such things there is no law.
Galatians 5:22-23
After Job had prayed for his friends, the LORD restored his fortunes and gave him twice as much as he had before.
Job 42:10
Final Thoughts
In this article, we listed 65 essential Bible verses about blessings. We included a variety of blessings for a number of situations, including work, health, and relationships.
We also included a number of blessings from God that are suitable for any situation and can be included in any of your daily prayers.
We hope that the Bible verses in this list will help you during any difficult times and will remind you of God's love and plan for you.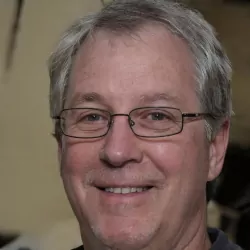 Latest posts by Caleb Johnson
(see all)