The Bible is full of wisdom and God's truth. One thing that is frequently mentioned is repentance from sin. This is something we are expected to do – and must, for we are all sinners.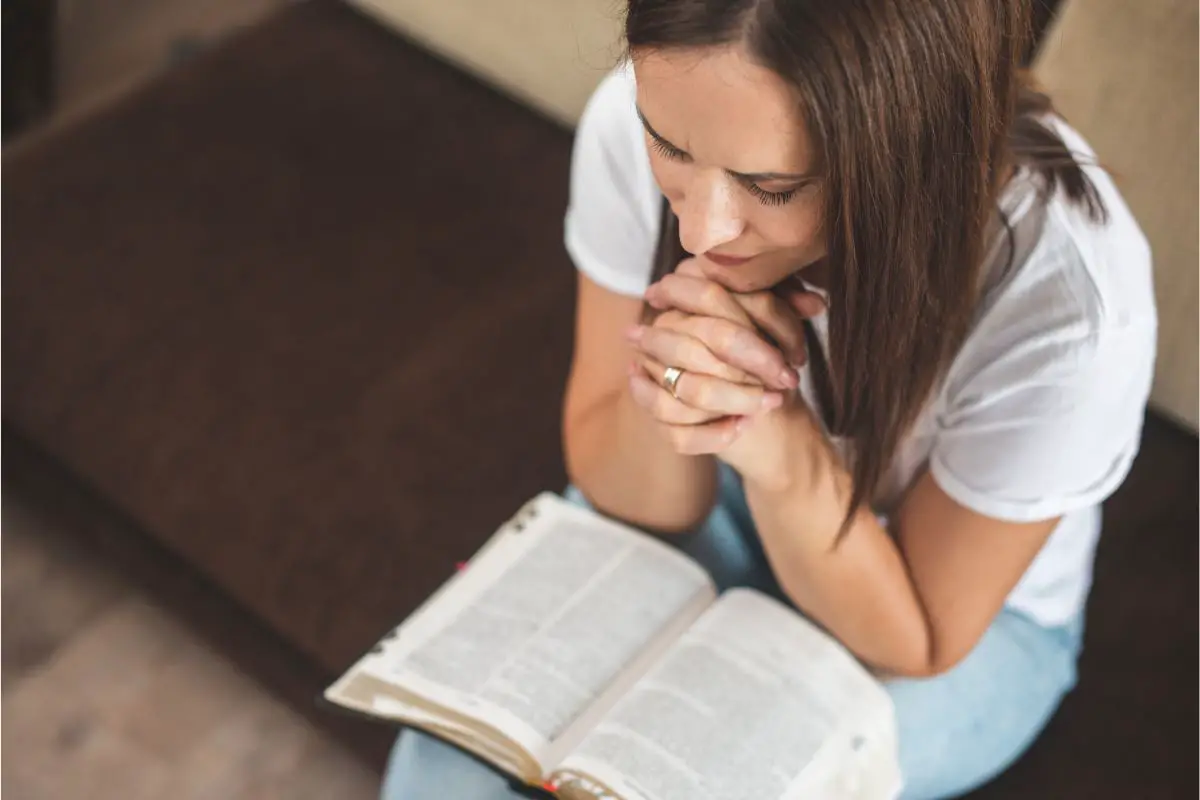 Repentance is defined as "feeling sorry, contrite, or self-reproachful for your past conduct, or to change your mind regarding your past behavior".
In the Bible, this is crucial, as we are sinners, and must be sorry for our sins, and look to a brighter future.
We acknowledge God's grace and forgiveness when we repent, and are given the ability to start anew. We can turn back to the light, and serve God once again when we repent for our evil ways. 
Messages Of Repentance From Jesus Christ
Jesus Christ spoke of repenting many times in the New Testament. He made it clear the repentance is the only way forward, and we must all repent to be accepted into the kingdom of God.
We must forgive our neighbors when they repent, as God will forgive us when we do.
Luke 24:47
And that repentance and forgiveness of sins should be proclaimed in his name to all nations, beginning from Jerusalem.
Mark 1:15
And saying, "The time is fulfilled, and the kingdom of God is at hand; repent and believe in the gospel."
Luke 17:3
Pay attention to yourselves! If your brother sins, rebuke him, and if he repents, forgive him.
Matthew 9:13
Go and learn what this means, "I desire mercy, and not sacrifice." For I came not to call the righteous, but sinners.
Luke 5:31-32
And Jesus answered them, "Those who are well have no need of a physician, but those who are sick. I have not come to call the righteous but sinners to repentance."
Matthew 4:17
From that time Jesus began to preach, saying, "Repent, for the kingdom of heaven is at hand."
Messages Of Repentance From John The Baptist
John the Baptist also speaks of repentance in the Holy Book, as he baptizes the followers of Jesus. He spoke of the power of God, and that water will help to wash your sins away once you repent unto him.
He baptized with the baptism of repentance, so that God's people could begin anew, and bring light to the world.
Matthew 3:11
I baptize you with water for repentance, but he who is coming after me is mightier than I, whose sandals I am not worthy to carry. He will baptize you with the Holy Spirit and fire.
Matthew 3:8
Bear fruit in keeping with repentance.
Acts 13:24
Before his coming, John had proclaimed a baptism of repentance to all the people of Israel.
Mark 1:4
John appeared, baptizing in the wilderness and proclaiming a baptism of repentance for the forgiveness of sins.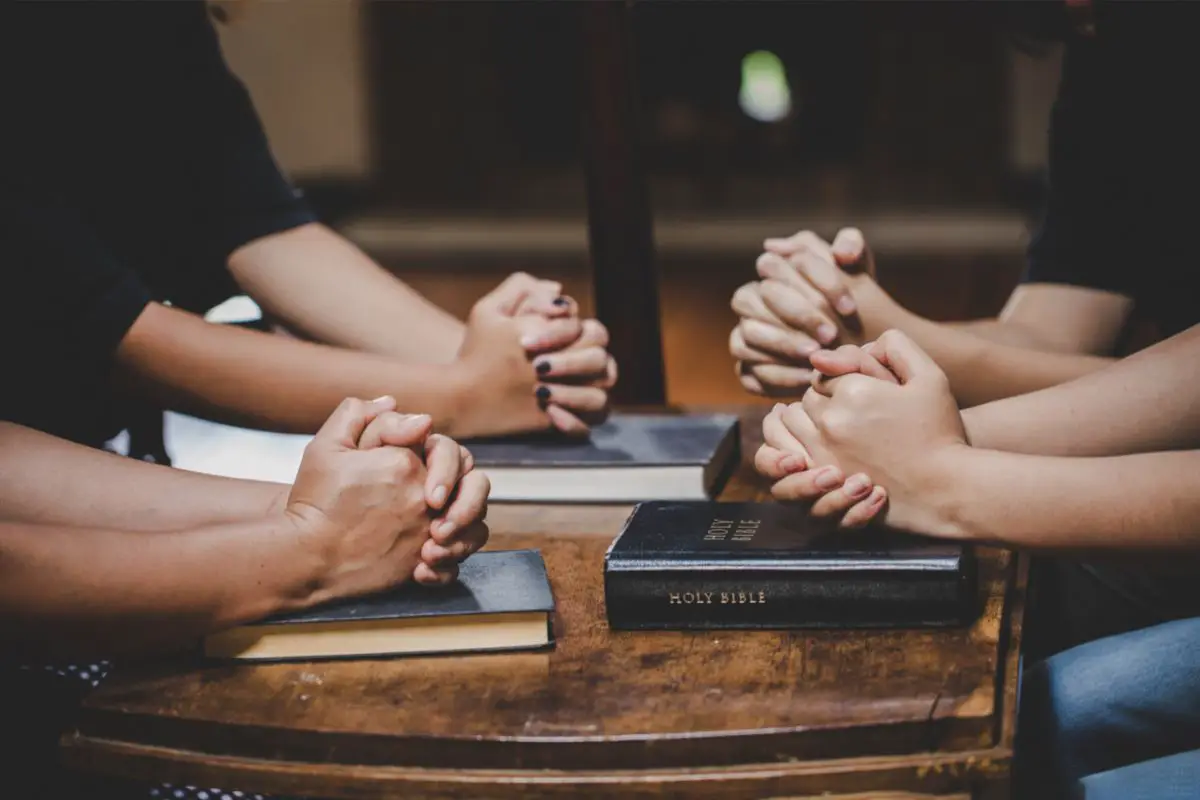 Acts 19:4
And Paul said, "John baptized with the baptism of repentance, telling the people to believe in the one who was to come after him, that is, Jesus."
Luke 3:3
And he went into all the region around the Jordan, proclaiming a baptism of repentance for the forgiveness of sins.
Messages Of Repentance From The Holy Disciples
The Holy Disciples often spoke of repentance in the Bible, and did not fail to show the importance of it. They tell us of God's commands to repent, and that we must put our faith in the Lord, for he knows all, and has plans for us. 
Acts 17:30
The times of ignorance God overlooked, but now he commands all people everywhere to repent.
James 5:19-20
My brothers, if anyone among you wanders from the truth and someone brings him back, let him know that whoever brings back a sinner from his wandering will save his soul from death and will cover a multitude of sins.
Acts 20:21
Testifying both to Jews and to Greeks of repentance toward God and of faith in our Lord Jesus Christ.
Acts 8:22
Repent, therefore, of this wickedness of yours, and pray to the Lord that, if possible, the intent of your heart may be forgiven you.
Acts 2:38
And Peter said to them, "Repent and be baptized every one of you in the name of Jesus Christ for the forgiveness of your sins, and you will receive the gift of the Holy Spirit."
Acts 26:20
But declared first to those in Damascus, then in Jerusalem and throughout all the region of Judea, and also to the Gentiles, that they should repent and turn to God, performing deeds in keeping with their repentance.
Acts 5:31
God exalted him at his right hand as Leader and Savior, to give repentance to Israel and forgiveness of sins.
Acts 3:19
Repent therefore, and turn again, that your sins may be blotted out.
Mark 6:12
So they went out and proclaimed that people should repent.
Messages Of Repentance From The Old Testament
The Old Testament tells us powerful messages of repentance that we should surely remember. We must work hard to turn evil away and keep ourselves pure, but when we fail, we must repent.
We are all sinners, and it is the nature of a sinner to see their faults, and ask the Lord our God for forgiveness.
Jeremiah 26:3
It may be they will listen, and every one turn from his evil way, that I may relent of the disaster that I intend to do to them because of their evil deeds.
Psalm 51:13
Then I will teach transgressors your ways, and sinners will return to you.
Ezekiel 18:21-23
But if a wicked person turns away from all his sins that he has committed and keeps all my statutes and does what is just and right, he shall surely live; he shall not die.
None of the transgressions that he has committed shall be remembered against him; for the righteousness that he has done he shall live.
Have I any pleasure in the death of the wicked, declares the Lord God, and not rather that he should turn from his way and live?
Zechariah 1:3
Therefore say to them, Thus declares the Lord of hosts: Return to me, says the Lord of hosts, and I will return to you, says the Lord of hosts.
2 Chronicles 7:14
If my people who are called by my name humble themselves, and pray and seek my face and turn from their wicked ways, then I will hear from heaven and will forgive their sin and heal their land.
Proverbs 28:13 
Whoever conceals his transgressions will not prosper, but he who confesses and forsakes them will obtain mercy.
Isaiah 55:6-7
Seek the Lord while he may be found; call upon him while he is near; let the wicked forsake his way, and the unrighteous man his thoughts; let him return to the Lord, that he may have compassion on him, and to our God, for he will abundantly pardon.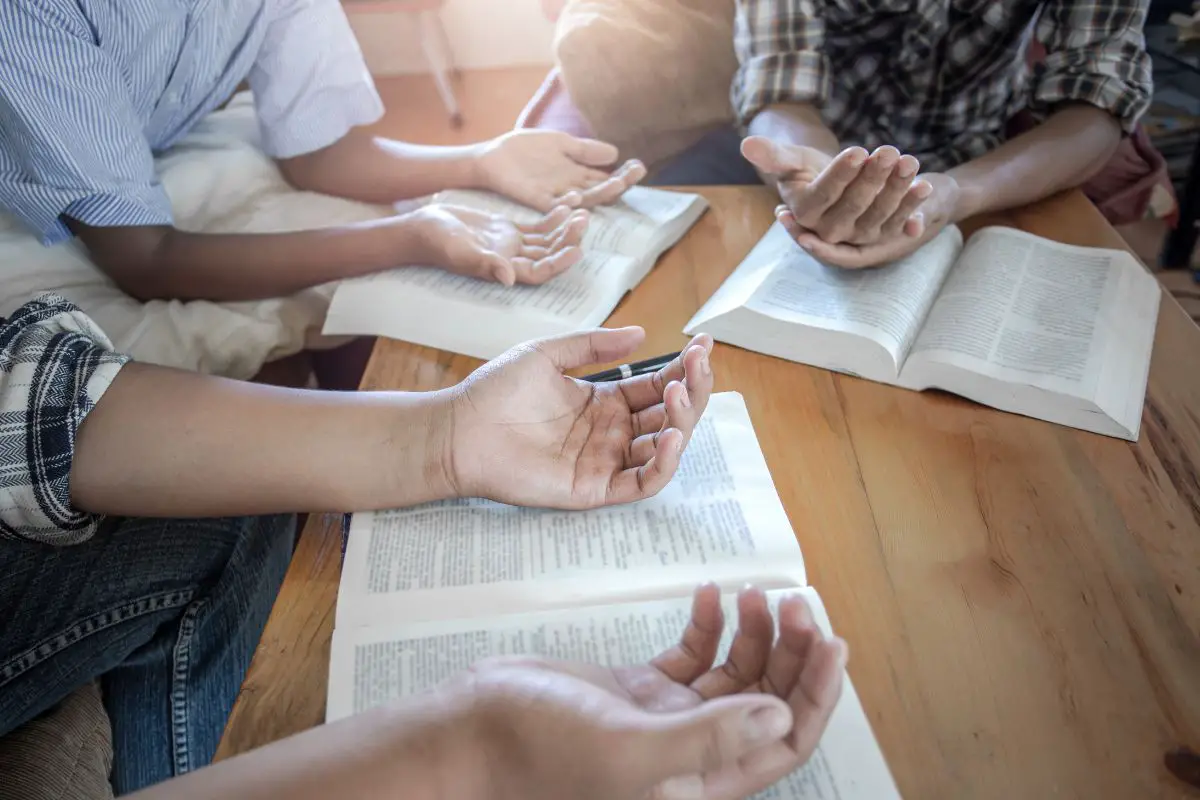 Joel 2:13
And rend your hearts and not your garments. Return to the Lord your God, for he is gracious and merciful, slow to anger, and abounding in steadfast love; and he relents over disaster.
Psalm 38:18
I confess my iniquity; I am sorry for my sin.
Jonah 3:10
When God saw what they did, how they turned from their evil way, God relented of the disaster that he had said he would do to them, and he did not do it.
Repenting Sinners Will Bring Joy
When sinners repent, there will be immeasurable joy in Heaven. More so than when a righteous follower of God will. Repentance will bring new life, and new meaning to sinners.
Acts 11:18
When they heard these things they fell silent. And they glorified God, saying, "Then to the Gentiles also God has granted repentance that leads to life."
2 Corinthians 7:9-10
As it is, I rejoice, not because you were grieved, but because you were grieved into repenting. For you felt a godly grief, so that you suffered no loss through us.
For godly grief produces a repentance that leads to salvation without regret, whereas worldly grief produces death.
Luke 15:10
Just so, I tell you, there is joy before the angels of God over one sinner who repents.
Luke 15:7
Just so, I tell you, there will be more joy in heaven over one sinner who repents than over ninety-nine righteous persons who need no repentance.
Unrepentant Sinners Will Face Judgment
Those who do not repent for their sins will feel the wrath of God. He will come like a thief in the night, and he will show you the truth, the way, and the light. No one can hide from his truth and wisdom.
1 John 1:6
If we say we have fellowship with him while we walk in darkness, we lie and do not practice the truth.
Revelation 3:3
Remember, then, what you received and heard. Keep it, and repent. If you will not wake up, I will come like a thief, and you will not know at what hour I will come against you.
Hebrews 6:4-6
For it is impossible, in the case of those who have once been enlightened, who have tasted the heavenly gift, and have shared in the Holy Spirit, and have tasted the goodness of the word of God and the powers of the age to come, and then have fallen away, to restore them again to repentance, since they are crucifying once again the Son of God to their own harm and holding him up to contempt.
Revelation 3:3
Remember, then, what you received and heard. Keep it, and repent. If you will not wake up, I will come like a thief, and you will not know at what hour I will come against you.
Luke 13:3
No, I tell you; but unless you repent, you will all likewise perish.
Hebrews 12:17
For you know that afterward, when he desired to inherit the blessing, he was rejected, for he found no chance to repent, though he sought it with tears.
Romans 2:4-5
Or do you presume on the riches of his kindness and forbearance and patience, not knowing that God's kindness is meant to lead you to repentance?
But because of your hard and impenitent heart you are storing up wrath for yourself on the day of wrath when God's righteous judgment will be revealed.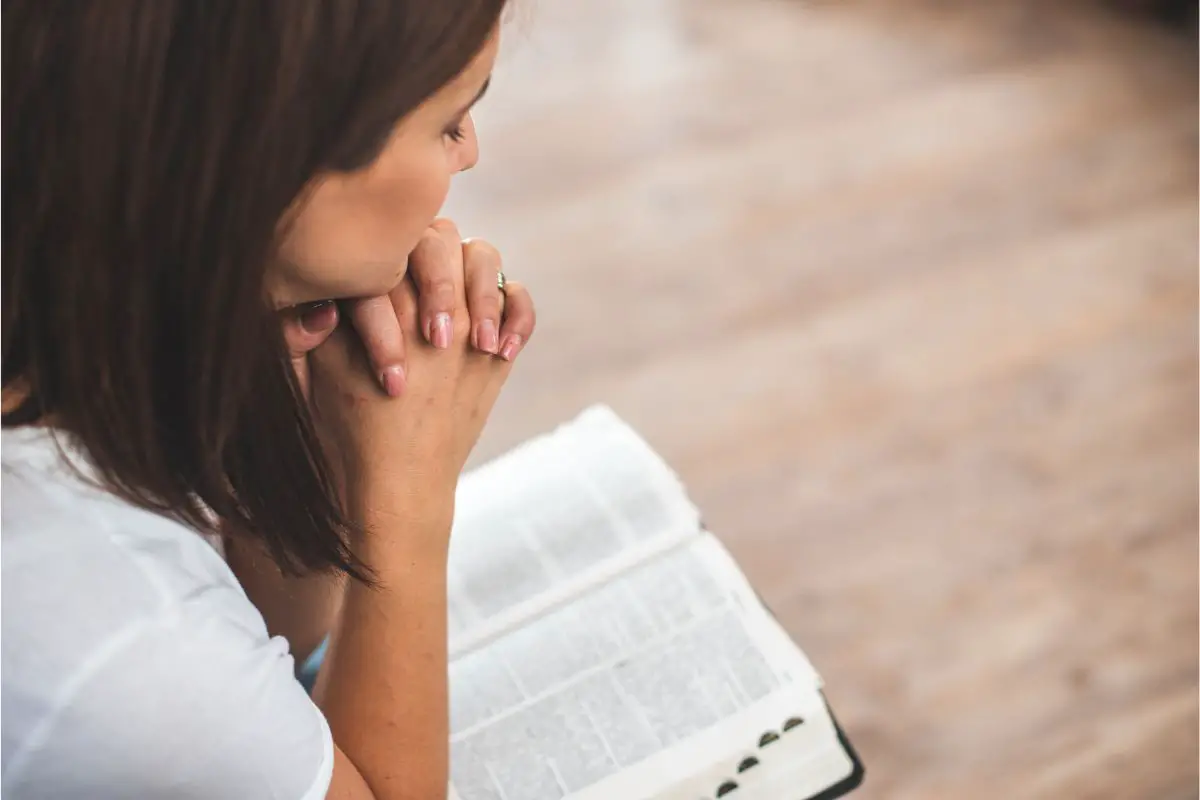 Revelation 2:5
Remember therefore from where you have fallen; repent, and do the works you did at first. If not, I will come to you and remove your lampstand from its place, unless you repent.
The Grace Of God's Glorious Role In Repentance
God's Grace is what allows us to live, feel joy, and repent when we have done wrong. He loves us, and wants the best for us.
He loves the sinners and the faithful, but he wants us to live good lives, and repent for our wrongdoings. We should turn our lives around when we do wrong, and live by God's will and glory.
2 Peter 3:9
The Lord is not slow to fulfill his promise as some count slowness, but is patient toward you, not wishing that any should perish, but that all should reach repentance.
John 3:3-8
Jesus answered him, "Truly, truly, I say to you, unless one is born again he cannot see the kingdom of God." 
Nicodemus said to him, "How can a man be born when he is old? Can he enter a second time into his mother's womb and be born?"
Jesus answered, "Truly, truly, I say to you, unless one is born of water and the Spirit, he cannot enter the kingdom of God. That which is born of the flesh is flesh, and that which is born of the Spirit is spirit.
Do not marvel that I said to you, 'You must be born again.' The wind blows where it wishes, and you hear its sound, but you do not know where it comes from or where it goes. So it is with everyone who is born of the Spirit."
James 4:8
Draw near to God, and he will draw near to you. Cleanse your hands, you sinners, and purify your hearts, you double-minded.
Ezekiel 36:26-27
And I will give you a new heart, and a new spirit I will put within you. And I will remove the heart of stone from your flesh and give you a heart of flesh.
And I will put my Spirit within you, and cause you to walk in my statutes and be careful to obey my rules.
2 Timothy 2:25
God may perhaps grant them repentance leading to a knowledge of the truth.
Revelation 3:19
Those whom I love, I reprove and discipline, so be zealous and repent.
1 John 1:9
If we confess our sins, he is faithful and just to forgive us our sins and to cleanse us from all unrighteousness.
Prayers Of Repentance
A simple prayer of repentance will make your heavy heart feel light and full once more. Mean every word, and you will be speaking to the Lord our God.
Heavenly Father, I have made a mistake.
I am sorry for my actions and I promise to never do it again.
Lord, my mistake is something that only you can forgive.
Father I am asking forgiveness to those around me who have contributed to my mistake. Help me forgive them, as you forgive me.
Lord, I promise to do better in walking in Jesus' light. Thank you for your sacrifice, that allows me another chance at redemption. In Jesus name I pray, Amen.
Famous Quotes On Repentance To Remember
E. M. Bounds
"Repentance is a change of mind and purpose and life, with regard to sin."
John Bunyan
"Repentance is a heart-sorrow and a will-turning from sin to God."
Westminster Catechism
"Repentance is a grace of God's Spirit whereby a sinner, out of a true sense of his sin, and apprehension of the mercy of God in Christ, does, with grief and hatred of his sin, turn from it unto God, with full purpose of, and endeavor after, new obedience."
Final Thoughts
Do not forget to repent for your sins, because we live in a world of sin. Everywhere you turn, there is sin. While we must continue to fight against it and remain pure, we are all sinners nonetheless. 
Remember this as you navigate life. Do not forget yourself, or be drawn into the sin that is offered to you. Ask the Lord our God for forgiveness, and He will surely grant it to you.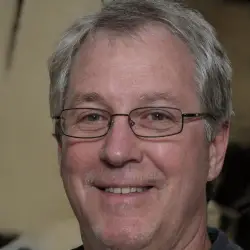 Latest posts by Caleb Johnson
(see all)