Are you interested in learning about thirty-six Bible verses that talk about the goodness of God? There are times when we need some guidance in our lives that tells us things are going to be alright.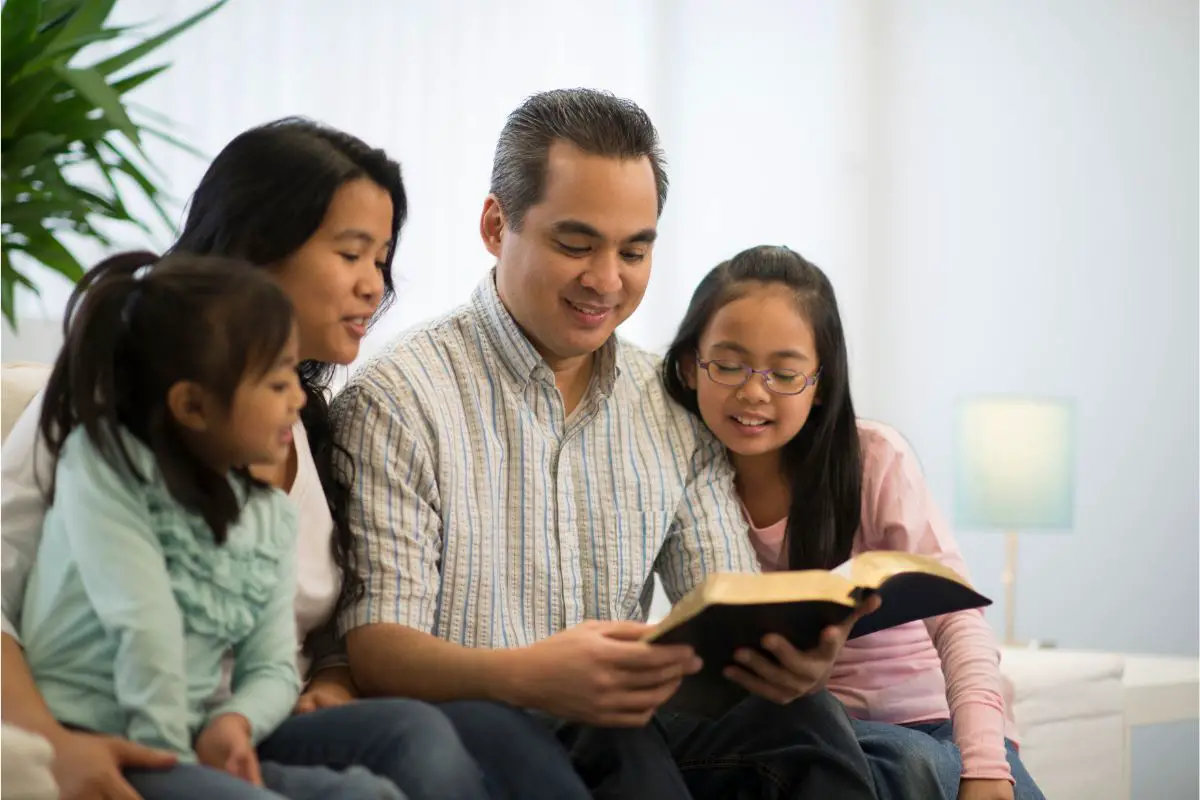 Revisiting Bible verses that specifically talk about the goodness, grace, and mercy of God can do a lot to improve your outlook on the day. 
So, if you are interested in checking out Bible verses that are focused on the goodness of God, this article is going to be just what you are looking for. So, without further ado, let's dive right in and get started!
Bible Verses That Talk About How Good God Is
God is good! The Bible talks about this idea over and over again. But what verses actually talk about the goodness of God? Check out some Bible verses like that below:
1. Psalm 34:8
Oh, taste and see that the Lord is good! Blessed is the man who takes refuge in him!
2. Psalm 145:17
The Lord is righteous in all his ways and kind in all his works.
3. Psalm 27:13
I believe that I shall look upon the goodness of the Lord in the land of the living!
4. Psalm 107:1
Oh give thanks to the Lord, for he is good, for his steadfast love endures forever!
5. Psalm 31:19
Oh, how abundant is your goodness, which you have stored up for those who fear you and worked for those who take refuge in you, in the sight of the children of mankind!
6. Psalm 25:8-9
Good and upright is the Lord; therefore he instructs sinners in the way. He leads the humble in what is right, and teaches the humble his way.
7. Nahum 1:7
The Lord is good, a stronghold in the day of trouble; he knows those who take refuge in him.
8. Psalm 119:68
You are good and do good; teach me your statutes.
Bible Verses That Talk About God Being Good To Everyone
God is not just good to Christians, he is a fair and just God who is good to all. In this section, we are going to talk about some Bible verses that talk about how the Lord our God is Good to All. 
1. Psalm 103:1-5
Bless the Lord, O my soul, and all that is within me, bless his holy name!
Bless the Lord, O my soul, and forget not all his benefits, who forgives all your iniquity, who heals all your diseases, who redeems your life from the pit, who crowns you with steadfast love and mercy, who satisfies you with good so that your youth is renewed like the eagle's.
2. Psalm 84:11
For the Lord God is a sun and shield; the Lord bestows favor and honor. No good thing does he withhold from those who walk uprightly.
3. Lamentations 3:25-26
The Lord is good to those who wait for him, to the soul who seeks him. It is good that one should wait quietly for the salvation of the Lord.
4. Psalm 145:8-10
The Lord is gracious and merciful, slow to anger and abounding in steadfast love. The Lord is good to all, and his mercy is over all that he has made. All your works shall give thanks to you, O Lord, and all your saints shall bless you!
5. Genesis 50:20
As for you, you meant evil against me, but God meant it for good, to bring it about that many people should be kept alive, as they are today.
6. Joel 2:13
And rend your hearts and not your garments. Return to the Lord your God, for he is gracious and merciful, slow to anger, and abounding in steadfast love; and he relents over disaster.
7. Zephaniah 3:17
The Lord your God is in your midst, a mighty one who will save; he will rejoice over you with gladness; he will quiet you by his love; he will exult over you with loud singing.
8. James 1:17
Every good gift and every perfect gift is from above, coming down from the Father of lights with whom there is no variation or shadow due to change.
9. Romans 8:28
And we know that for those who love God all things work together for good, for those who are called according to his purpose.
10. Mathew 5:44-45
But I say to you, Love your enemies and pray for those who persecute you, so that you may be sons of your Father who is in heaven. For he makes his sun rise on the evil and on the good, and sends rain on the just and on the unjust.
11. Romans 2:4
Or do you presume on the riches of his kindness and forbearance and patience, not knowing that God's kindness is meant to lead you to repentance?
12. Romans 5:8
But God shows his love for us in that while we were still sinners, Christ died for us.
13. John 3:16-17
For God so loved the world, that he gave his only Son, that whoever believes in him should not perish but have eternal life.
For God did not send his Son into the world to condemn the world, but in order that the world might be saved through him. 
God's Good Responses To Prayer
The Bible talks over and over again about how prayer is a way to commune with God and to reap positive things in your life.
But which Bible verses actually talk about the gifts God bestows on people in response to prayer? Check out some of the Bible verses that cover this below:
1. Deuteronomy 26:7-9
Then we cried to the Lord, the God of our fathers, and the Lord heard our voice and saw our affliction, our toil, and our oppression.
And the Lord brought us out of Egypt with a mighty hand and an outstretched arm, with great deeds of terror, with signs and wonders. And he brought us into this place and gave us this land, a land flowing with milk and honey. 
2. Jeremiah 29:11-12
For I know the plans I have for you, declares the Lord, plans for welfare and not for evil, to give you a future and a hope. Then you will call upon me and come and pray to me, and I will hear you.
3. Exodus 33:18-19
Moses said, "Please show me your glory." And he said, "I will make all my goodness pass before you and will proclaim before you my name 'The Lord.'
And I will be gracious to whom I will be gracious, and will show mercy on whom I will show mercy."
4. Luke 11-13
If you then, who are evil, know how to give good gifts to your children, how much more will the heavenly Father give the Holy Spirit to those who ask him!
5. Numbers 23:19
God is not man, that he should lie, or a son of man, that he should change his mind. Has he said, and will he not do it? Or has he spoken, and will he not fulfill it?
6. Psalm 25:6-7
Remember your mercy, O Lord, and your steadfast love, for they have been from of old.
Remember not the sins of my youth or my transgressions; according to your steadfast love remember me, for the sake of your goodness, O Lord!
The Good Gifts God Gives To His Followers
The Bible speaks of God bestowing gifts upon those who follow and worship him. But which Bible verses actually cover this? 
1. Isaiah 53:4-5
Surely he has borne our griefs and carried our sorrows; yet we esteemed him stricken, smitten by God, and afflicted.
But he was wounded for our transgressions; he was crushed for our iniquities; upon him was the chastisement that brought us peace, and with his stripes we are healed. 
2. Psalm 65:9-10
You visit the earth and water it; you greatly enrich it; the river of God is full of water; you provide their grain, for so you have prepared it.
You water its furrows abundantly, settling its ridges, softening it with showers, and blessing its growth. 
3. Genesis 1:30
And God saw everything that he had made, and behold, it was very good.
4. Psalm 103:1-5
Praise the Lord, my soul; all my inmost being, praise his holy name.
Praise the Lord, my soul, and forget not all his benefits—who forgives all your sins and heals all your diseases, who redeems your life from the pit and crowns you with love and compassion, who satisfies your desires with good things so that your youth is renewed like the eagle's.
5. Luke 12:29-32
And do not seek what you are to eat and what you are to drink, nor be worried. For all the nations of the world seek after these things, and your Father knows that you need them.
Instead, seek his kingdom, and these things will be added to you. "Fear not, little flock, for it is your Father's good pleasure to give you the kingdom."
6. Ezekiel 34:25-27
I will make with them a covenant of peace and banish wild beasts from the land, so that they may dwell securely in the wilderness and sleep in the woods.
And I will make them and the places all around my hill a blessing, and I will send down the showers in their season; they shall be showers of blessing.
And the trees of the field shall yield their fruit, and the earth shall yield its increase, and they shall be secure in their land.
And they shall know that I am the Lord, when I break the bars of their yoke, and deliver them from the hand of those who enslaved them. 
7. Philippians 4:19-20
And my God will supply every need of yours according to his riches in glory in Christ Jesus. To our God and Father be glory forever and ever. Amen.
8. Psalm 77;11-14
I will remember the deeds of the Lord; yes, I will remember your wonders of old. I will ponder all your work, and meditate on your mighty deeds. Your way, O God, is holy.
What god is great like our God? You are the God who works wonders; you have made known your might among the peoples.
9. Galatians 5:22-23
But the fruit of the Spirit is love, joy, peace, patience, kindness, goodness, faithfulness, gentleness, self-control; against such things there is no law.
10. Ephesians 2:8-9
For by grace you have been saved through faith. And this is not your own doing; it is the gift of God, not a result of works, so that no one may boast.
Final Thoughts
We hope that you have enjoyed reading this article and learning about these glorious Bible verses about the Goodness of God. The Bible is full of wisdom which is there to teach us how to live right and fulfilling lives.
The verses here are there to show you the goodness of the Christian God. With all of that being said, we hope that you have found these Bible verses interesting and useful.
If you are interested in learning more about the Bible or you need different bible verses, you may find our website will have everything that you need and more.
We cover a wide range of topics which you are sure to find useful and interesting.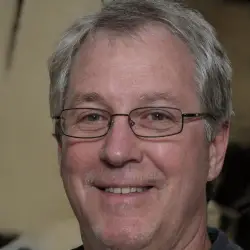 Latest posts by Caleb Johnson
(see all)